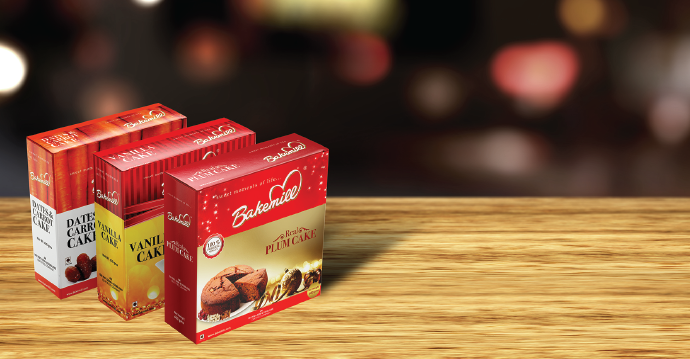 We've Packed Food stories worth half a decade and taste that lasts centuries..
Good quality food that take us back to those old nostalgic days over a bite is not an everyday luxury until you make Bakemill your everyday destination! In the last decade Bakemill has grown to be one of the best packed food exporting and importing companies in South India. The local variety of packed food products we have introduced to the European as well as American markets has become a hot favorite among the customers there.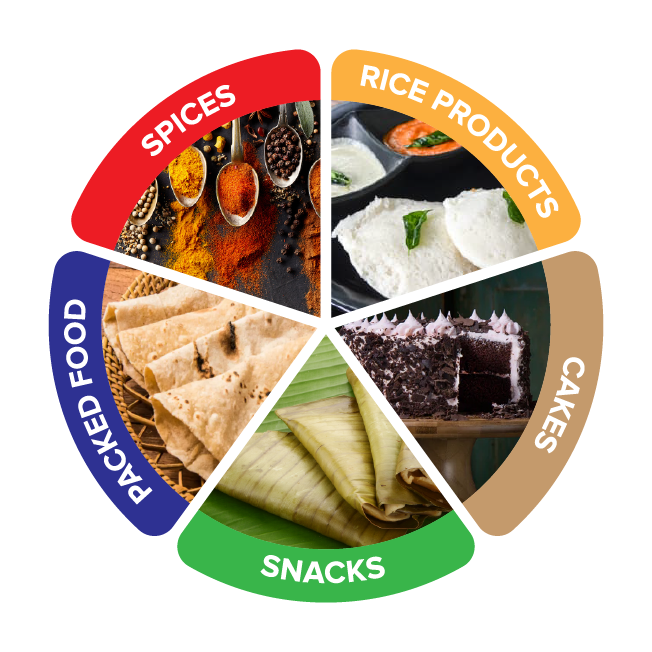 Here at Bakemill we want our customers to feel at home. With that purpose in mind the incentive we are providing is premium taste and packed food products ranging from cakes, chips, sour and salty snacks to rice powders, wheat powders, curry powders, spices, naturally preserved pickles and much more which will help the customers maintain their good health and in turn promoting a lifetime of healthy food culture.
How often does people smile over food and come back to the same place time after time ? the last year alone we have sold over 1 million cakes. This marks how Bakemill has become a go-to place for 1 million people around the world. This is the kind of growth we are envisioning for decades to come. Making the faces blossom with a smile on each and every bite is the only strategy we will employ on our journey to being the best in the market. When happy customers immerse themselves in food fantasies and go on about their own food-ventures, we are too having our own fill of gratitude and a journey worth sharing.
Keramill, our brand which is home to the collection of packed frozen food as well as the wide range of baking products and all kinds of savoury products is supported by the best in market preserving technology and is your number one choice. Keramill also has the best coconut oil in existence. To ensure freshness and to preserve the aroma of quality, we have developed a unique way of packing our products. This way, from our factories to your dining table everything is kept as it is.
Bakemill is the end of the road as well as a beginning. When your search for the best taste ends with us, our journey of telling your stories only begins. By strengthening this collaborative partnership with our customers we have long realized that our brand is seeing a never-before -seen recognition all over the world, this only further incites us to make the future days brighter for everyone. We are also taking this opportunity to invite the brightest minds and all the food enthusiasts to join and experience the diverse and inclusive work culture we have been following all these years. This phase of Bakemill, we believe will nourish and invoke new ideas and ideologies which will help us to build a food culture which is paved by conserving natural resources as well as the harmony of different communities which can only be united by the universal tag, 'food.'
From your breakfast cuisines to the tastiest meal for that romantic evening or for a fiesty cookoff with your bestfriend, Bakemil has it all!
We are more more than happy and thankful to have seen Six years of growth and 25 million smiles…